Ad extensions
The last paragraph you encounter when setting up your campaign is one called "Ad Extensions". This are enhancements to the SERP result page which will make your add more attractive or functional. You can at least select one of the following (depending on your campaign type, more might be available):
Location
Sitelinks
Call
Social
Select those for which you want to define the parameters:
The result ?
Here some sample results you can get by setting those ad extensions:
Location Extensions
Location extensions: Help nearby consumers find or call your nearest shopfront. By filling in address information about your shop, the SERP can show a pin location on a map with the address of your business.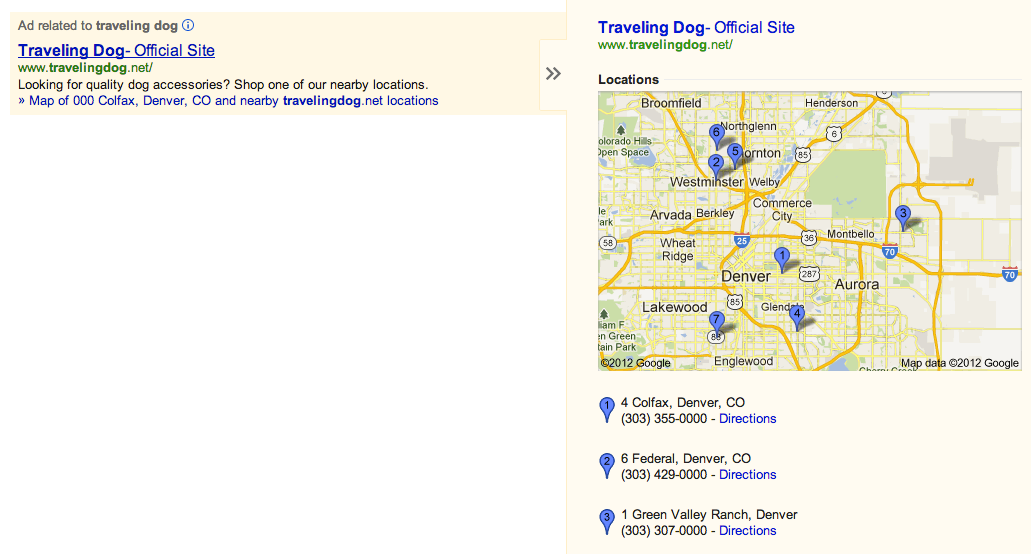 Sitelinks
Ad Sitelinks: Promote more pages within your site beyond your main ad landing page. This enables you to configure more then one URL. Look at below example having links to "order online now", "Store Locater", etc...
Call Extensions
Call extensions: Connect users to your business directly by phone. The search result on a telephony enabled device such as a smartphone shows an add where selecting the phone number will activate the "make phonecall" function
Social extensions
Social extensions: Link people's Google+ endorsements for your business +Page to your AdWords campaign. Remark the "+1" (equivalent to a Facebook "like") next to the ad title.
Social extensions look the same as standard ads with +1 annotations on both the Google Search and Display Networks.
Search Ad example:
Product extensions
Product extensions: Include more product information in your ad. (you will have to use the Google store though)
Seller ratings
Seller ratings: Show your online business ratings in your ad. (Google store)